Pestana Hotels & Resorts
---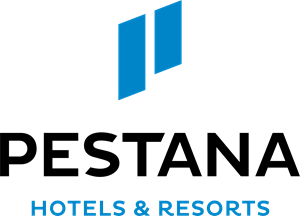 Basado en 97 comentarios
Las imágenes son solo para referencia. Algunas de las fotos son una versión simplificada y pueden haber sido mejoradas con gráficos de computadora. No garantizamos que las fotos sean completas y precisas, o que estén actualizadas.
Pestana Rio Atlântica
Avenida Atlântica 2964, Near Avenida Atlantica, Rio de Janeiro, Southeast 22070-000, Brazil Ver mapa
Fair luxury hotel. Close to the beach with many options for eating and drinking.
Este atractivo hotel está situado en Copacabana y solo le separa de la playa la carretera costera de la Avenida Atlântica (50 metros). Desde el hotel se puede disfrutar de maravillosas vistas a la playa. A pocos minutos andando del hotel sus huéspedes podrán disfrutar de numerosas instalaciones comerciales y de ocio. El aeropuerto más cercano está a unos 30 kilómetros, mientras que el centro de Rio Branco está a aproximadamente 20 km del complejo. El hotel, renovado en 2002, dispone de 216 habitaciones repartidas en 15 plantas. Los huéspedes son recibidos en el gran vestíbulo donde serán acompañados a sus habitaciones en sus tres ascensores disponibles. Todas las habitaciones están equipadas con aire acondicionado regulable para mayor comodidad. El hotel también ofrece muchas actividades de ocio y una gran oferta culinaria.
Close to the beach with many options for eating and drinking.
Comodidad del hotel & Datos
#111 of 339 hotels in Rio de Janeiro
Rio de Janeiro, State of Rio de Janeiro
Selecciona tu habitación
Precios incluyen impuestos
---